Dr. Eric L. Holland
Superintendent - Rome City Schools
Email: Click Here for Email
Dr. Eric L. Holland was born in Miami, Florida, and raised in Donalsonville, GA. He is a committed and sincere husband with a committed spouse, Melissa A. Holland. Dr. Holland is a father who leads and serves as a lifelong role model, protector, and provider for his two boys, Eric Jr. (EJ) and Ayden. He is a proud member of Kappa Alpha Psi Fraternity, Inc. He pledged Kappa Alpha Psi Fall 1997 at Lambda Psi Chapter (Georgia Southwestern State University); serving as the Polemarch for 3 years.
Dr. Eric L. Holland is a graduate of Georgia Southwestern State University with a BS & Master in Education (2000 & 2003). In 2006, Holland earned his Specialist in Educational Leadership from Albany State University. In 2009, Holland obtained his Ph.D. from Capella University. In 2021, Dr. Holland obtained an Educational Specialist Degree from The University of Georgia.
Dr. Holland has twenty years of administration experience and twenty-three years of experience as an educator in the public school system. Dr. Holland is very passionate about education. His strengths and competencies in demonstrated skills are in the areas of leadership, relationship building, and maintaining excellence in academics, athletics, and arts. He is competent in creating policies and practices that promote academic achievement, implementing comprehensive athletic programs and training, and creating communication forums that generate parental and community involvement.
Dr. Holland has successfully motivated students and enhanced the interactive learning process, inspiring students to actively participate in all aspects of the educational process. He established a highly functioning mentoring program named G.E.N.T.S. (Guide Empower Nurture Transform & Strengthen) our youth. Through his mentoring program, he simply let the students know four words: "I Believe In You." Through these words and his actions, he hopes to make a difference in the lives of young people. Dr. Holland does not believe in failing. He believes "You either win or you learn." He is a lifelong learner and loves being involved in the community. He is a member of Thankful Missionary Baptist Church. Dr. Holland's motto is "No one of us is as great as all of us."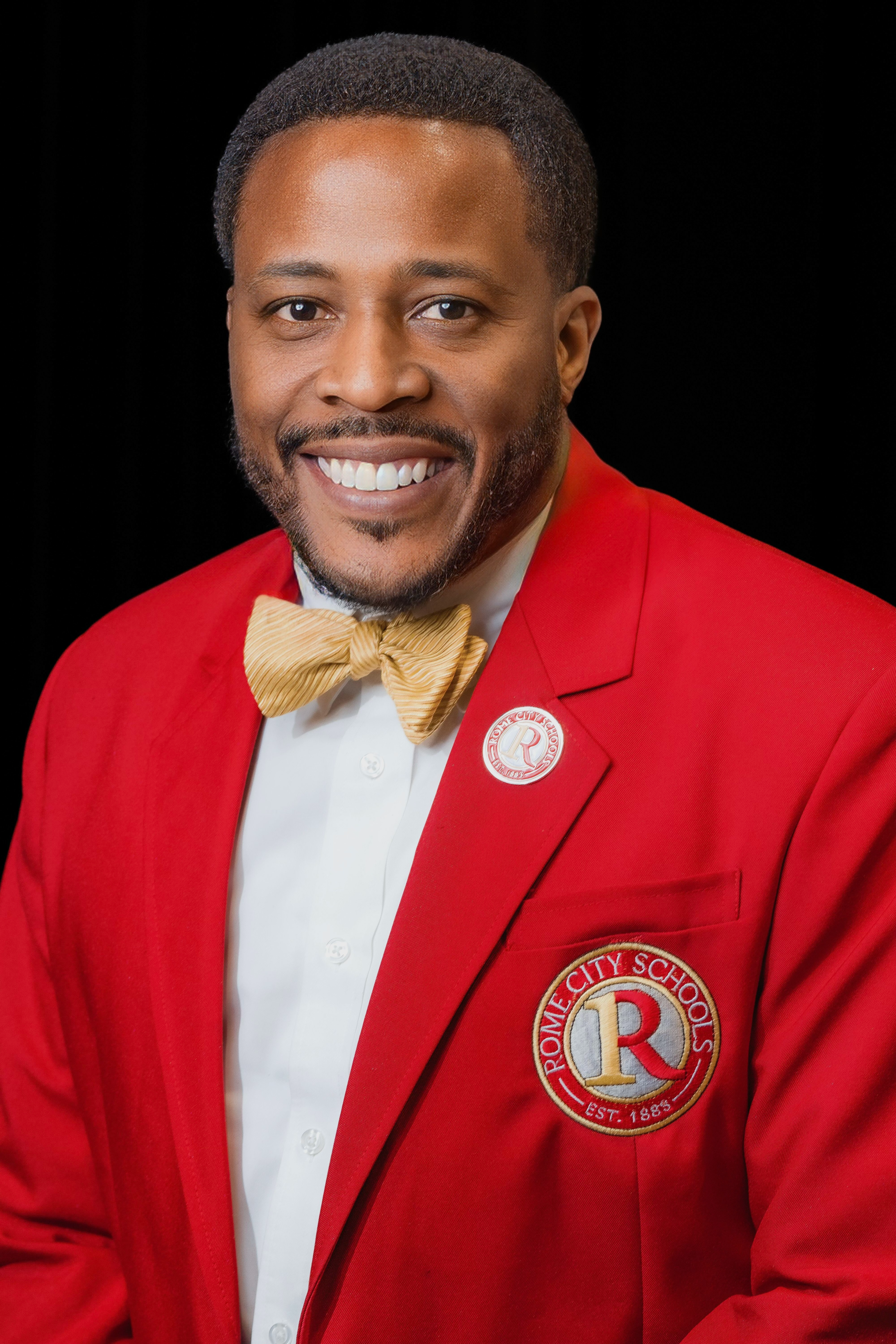 Dr. Barbara Patrick-Lashley
Associate Superintendent - Rome City Schools
Email: Click Here for Email
Dr. Barbara Patrick-Lashley is the new Assistant Superintendent of Teaching and Learning for Rome City Schools, Rome, Georgia. However, she began her tenure as a dedicated educator with Montgomery Public Schools and has 30+ years of productive experience in education, with a latter focus on leadership development.
Dr. Lashley most recently served as Chief of Literacy on the senior cabinet of the Superintendent for the East Baton Rouge Parish School System (EBR), the second largest district in the state of Louisiana, serving 41,000 students. During the first 10 months of Dr. Lashley's tenure, to strengthen school and community relations, she initiated the establishment of the Mayor's Joint Task on Literacy. The task force was charged with the development of the Literacy Blueprint which reflected the voices of teachers; parents; students; and other key community stakeholders. Additionally, Dr. Lashley created a cadre of district coaches and coordinators, which resulted in the hiring, training, and leadership development of 45 school-based literacy coaches. The implementation of Tier I literacy instruction led to meeting the goal of 3-5 % growth on the Dynamic Indicators of Basic Early Literacy Skills (DIBELS) assessment, yielding on or above grade level increases:18% for kindergarteners; 18% 1st graders; 7% 2nd graders, and 3% 3rd graders. Ultimately, EBR students' performance grew overall 2% in grades 3-10.
As the first minority Director of Elementary Literacy, she led the literacy initiative for 74 Metro Nashville Public Schools, Nashville, Tennessee, resulting in literacy scores outpacing the state for the first time. Measuring Academic Progress (MAP) reading data results (2017-2019) out-paced national average in grades 3-8 (with exception of grade 5). Dr. Lashley established a cadre of Central Office Lead Literacy Coaches, of which she hired, trained, and developed an accountability system to support the district's 74 elementary schools in coaching for implementation of Tier I literacy instruction.
After graduating from Alabama State University with honors, she immediately began working in Early Childhood Education in Montgomery Public Schools, Montgomery, Alabama. She served as a literacy teacher for 10 years before becoming a reading facilitator for Success for All Foundation, based out of Johns Hopkins University, Baltimore Maryland. During this time, she received her masters of science degree in Guidance & Counseling, after which she served as a counselor for four years in Montgomery Public Schools. Dr. Patrick-Lashley served 5 years as Senior Trainer, Success for All Foundation, training administrators and teachers in literacy nation-wide, to include the villages of Stebbins, Alaska for grades K-12.
After a productive tenure with Success for All, Dr. Patrick-Lashley began working with Project GRAD Atlanta as Director of Reading, serving Atlanta Public Schools, leading the implementation of reading reform and leadership for 26 schools. In an effort to serve Atlanta Public Schools, internally, she returned as district Comprehensive School Reform Coordinator, leading 14 school reform initiatives. She was awarded the Visionary of the Year Award and certification from the Gurian Institute in Colorado Springs, Colorado for single gender trainer.
As a participant of the Harvard Business School - Public Education Leadership Project (PELP), 2017, Dr. Patrick- Lashley received certification for completion of course work within the Harvard Leadership Institute, aimed at identifying and developing a strategic plan for district problem of practice in literacy. She is also a member of cohort eight (8) of The School Superintendents Association Academy (AASA).
Dr. Patrick-Lashley has served as principal, focusing on instructional leadership. Her pursuit of passion for leadership led to obtaining her doctorate degree in Educational Leadership.